About Me and My Psychotherapy Practice
What I Do
Why I do it
How I Learned
I have a psychodynamic, psychoanalytic approach, which means that I help you explore the shifting world of processes underneath your everyday thoughts and actions. This is the world of the unconscious, of dreams, daydreams and fantasies, of wishes, hopes and fears, of fleeting bits of thoughts and feelings hardly remembered. I will encourage you to direct your attention to the way you have been shaped by your relationships with important early caregivers and the way you are now being shaped by relationships in the present moment, including your relationship with me. This work can help you find a sense of wholeness and increased flexibility in facing the challenges of your life. Not only can it help you make the changes you need to make and want to make, it can help you accept the changes that life brings your way with more clarity and calm.
mindfulness and psychoanalytic psychotherapy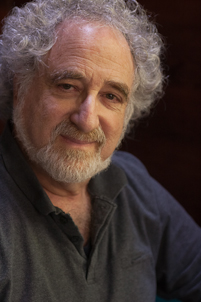 When appropriate, I try to introduce my clients to the practice of mindfulness — a relaxed, alert attention to whatever is happening in the present moment. I use the experience I have gained from over forty years of meditation training with teachers from different traditions. As I sit with you, I try to bring this experience into my work. I find the stance of mindful awareness to be a rich complement to my years of training in psychoanalytic psychotherapy. When psychotherapy is going well, both you and I can be alert, open, and attentive to whatever might arise in our minds or in the energy passing between us. In this space, healing happens in a manner that evolves in the moment. As you develop alertness and openness in our sessions, you may slowly find yourself facing life outside therapy in the same way.
what I brought to my study of psychology
Psychology was not my first career. I studied mathematics at Harvard and at Columbia and taught at different levels. I worked with disturbed teenagers at alternative schools and found myself doing more coaching, counseling, and comforting than teaching math. I also taught photography to these young people as a way to help them explore their minds and their worlds. I spent many years as a photographer, trying to get my subjects to reveal something about themselves — perhaps something unexpected even to them. I took my camera into the volunteer work I did for ten years with a hospice organization. In the process, I learned a lot about myself, about the preciousness of life, about the inevitability of change, loss and grief. I continued my service work by teaching meditation and stress reduction at the San Francisco County Jails and at San Quentin Prison. Inside those walls, I learned invaluable lessons about the meaning of freedom and the value of mindfulness.
This winding path led to my doctorate in Clinical Psychology from the California Institute of Integral Studies in San Francisco. My doctoral research on hospice volunteers is called, Working With the Dying: Compassion, Shame, and the Illusion of Loss. It includes the stories of people whose lives were enriched by their encounter with the challenge of grief and multiple losses. I interned with Marin County Community Mental Health Services (CMHS). Before that, I trained at Richmond Area Multi-Services (RAMS) in San Francisco, a model clinic for providing service to a multi-cultural community, and with the Community Institute for Psychotherapy (CIP) in San Rafael.
During my training, in addition to my psychodynamic focus I led a group using Dialectical Behavior Therapy, a method based on the practice of mindfulness to help ease extremely troubled emotional states. I also led a group for widows and widowers. I visited elders regularly at their homes, providing therapy or doing assessments for Adult Protective Services. I also worked with Psychological Emergency Services, helping people face some of the most harrowing crises of their lives.
I continue my life-long learning with extensive training at the San Francisco Center for Psychoanalysis. I currently supervise intern trainees at CIP. I have also taught at CIP and CMHS about how shame affects our lives and how it influences psychotherapy.
The human connection offered by a dedicated and skilled healer has a long history as a powerful way to stimulate the changes we need in our lives. If you feel that you are ready to explore the possibility of change in your life, I'm sure that I can help you to get started. Contact me and we can explore that possibility together.
member:
insurance:
I am a Medicare provider; contact me about availability.
If you want, I will submit a bill to your insurance company if I am not in your provider network.Contact me to inquire.